Hello Everyone!
It's been a couple of months, but I'm back and I'm back with a bang! If anyone follows me on twitter, they'll know that I've had my first live tweeting adventure. If you don't follow me, I'm about to recap, in great detail, of my adventure at the first ever Mac and Cheese Fest in Toronto.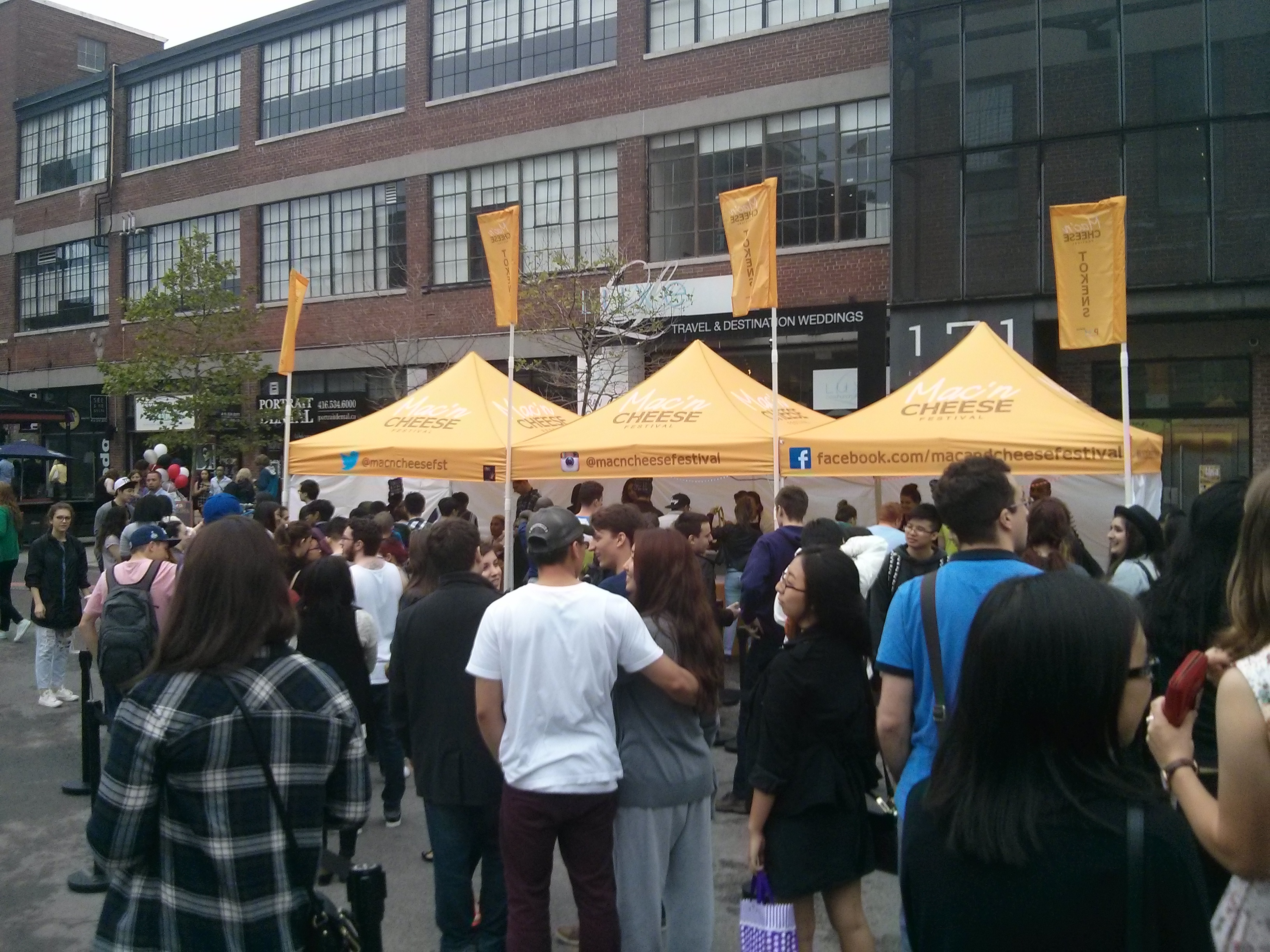 My NSSSO (Not-So-Significant Significant Other, otherwise known as the guy behind the camera) and I arrived at Liberty Market at 6:02 PM and a, what we thought, fairly short line had already formed. We ended up staying in line for a good 20 minutes before we made it to the front. It turns out that there were 2 different lines waiting to get into the Fest.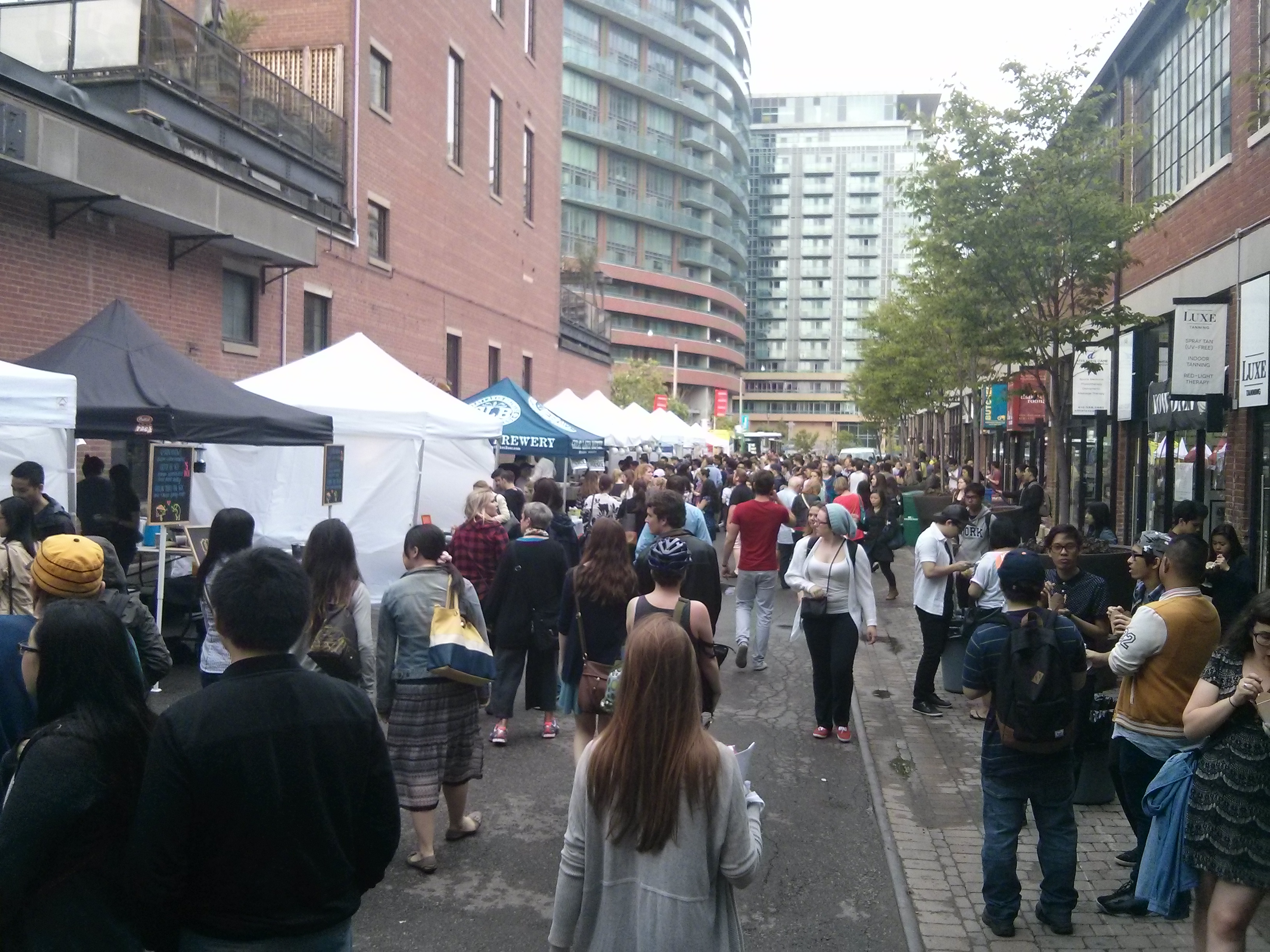 While we were in line, the two of us were thinking that it was an awfully small venue to host such a (we thought) popular event. Once we made our way to the front of the line, we traded our money for tickets. We wandered a little bit until we found the main attraction. Because we were there so early, we got to walk the entire venue of the festival and read menus before deciding which stall to try first.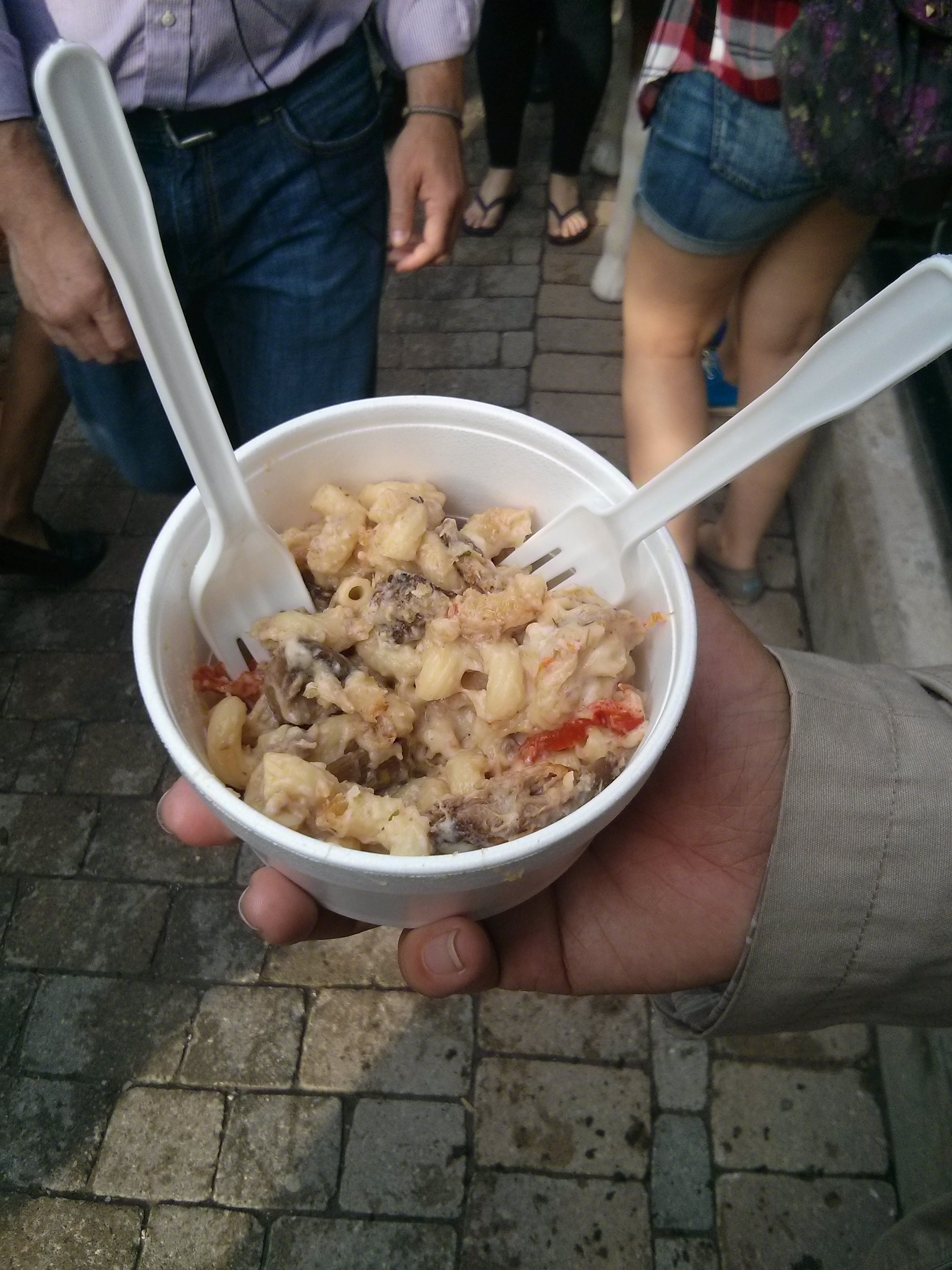 We tried a Red Wine Braised Bisecta Mac and Cheese, which I thought was excellently done. Admittedly, I thought it could've used more cheese and that the meat was a bit chewy, but I loved the mushroom and sundried tomato combination. The meat was not only chewy, it was also lacking in flavour, which was understandable given the situation. For the size that I got, it had cost us 3 tokens and we didn't think it was worth it.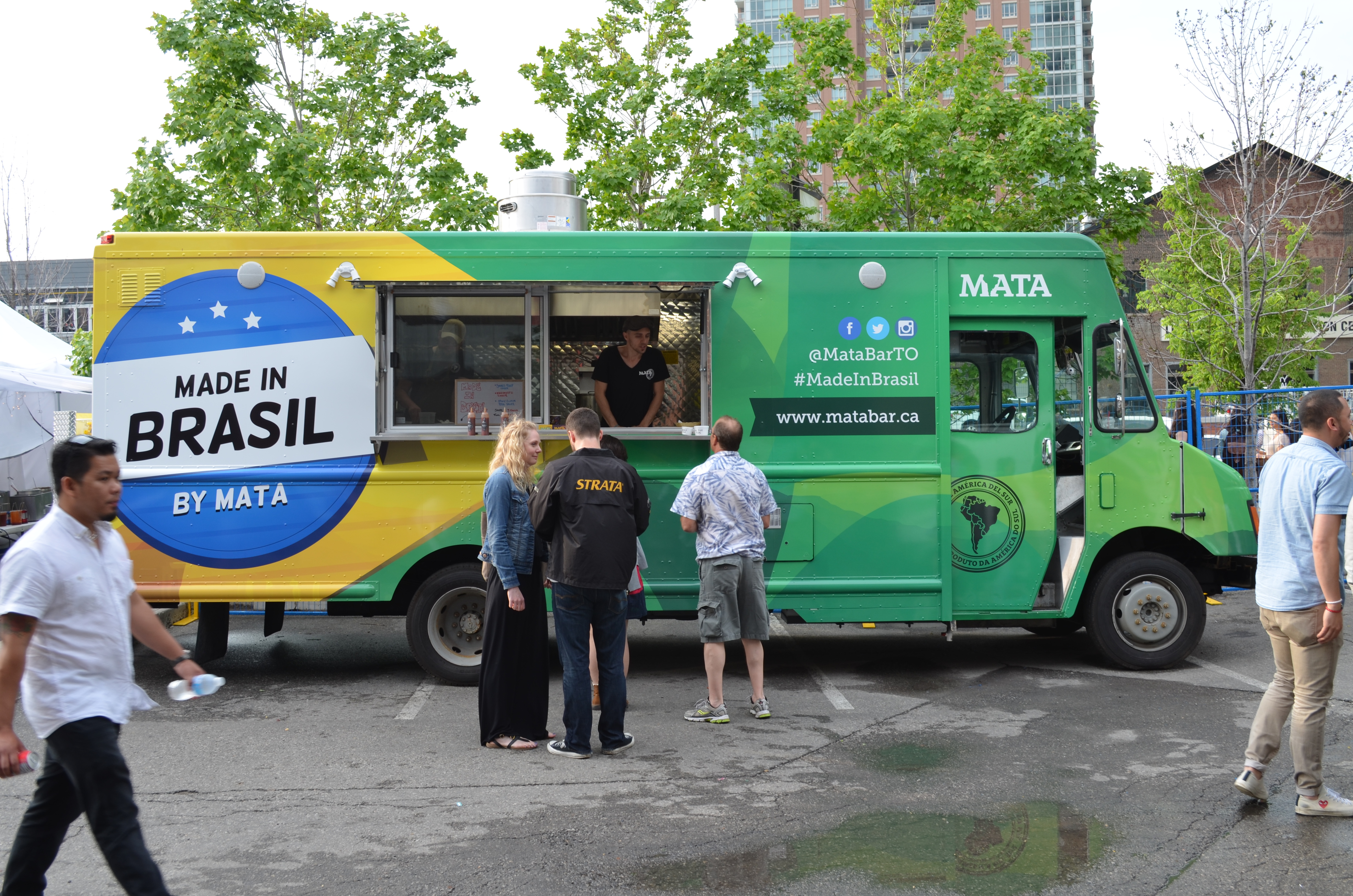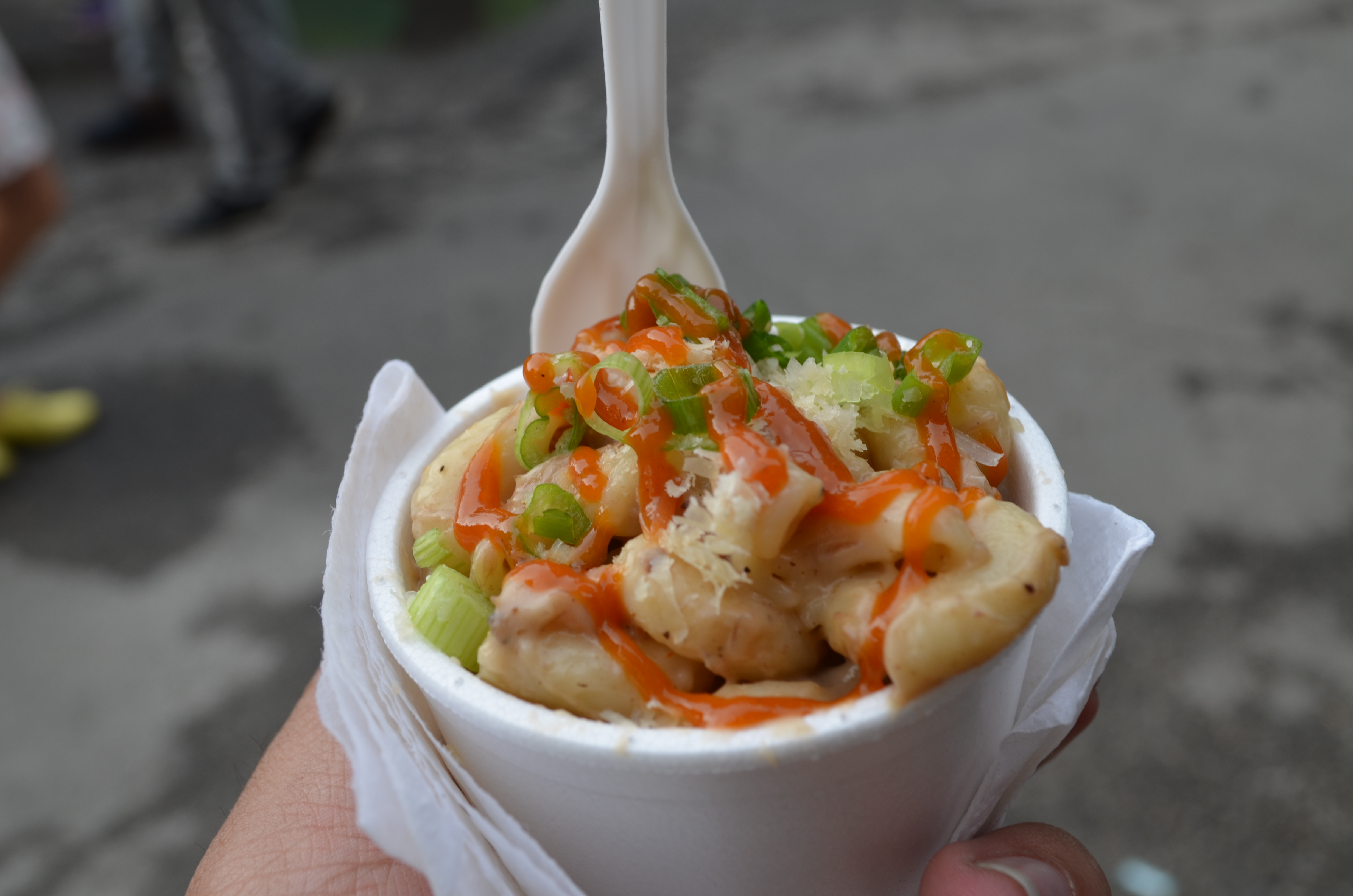 The next one was Made in Brasil Food Truck. I enjoyed what I call a pretty typical mac and cheese, the macaroni was done perfectly and there was a perfect amount of cheese. My favourite part of the dish was the sweet and spicy sauce they put on top. Frequent readers would know that Curiosity is useless when it comes to spicy foods, but it turns out that the sauce wasn't that spicy at all. For the size that I got (small), it had cost us 3 tokens, which was not worth it.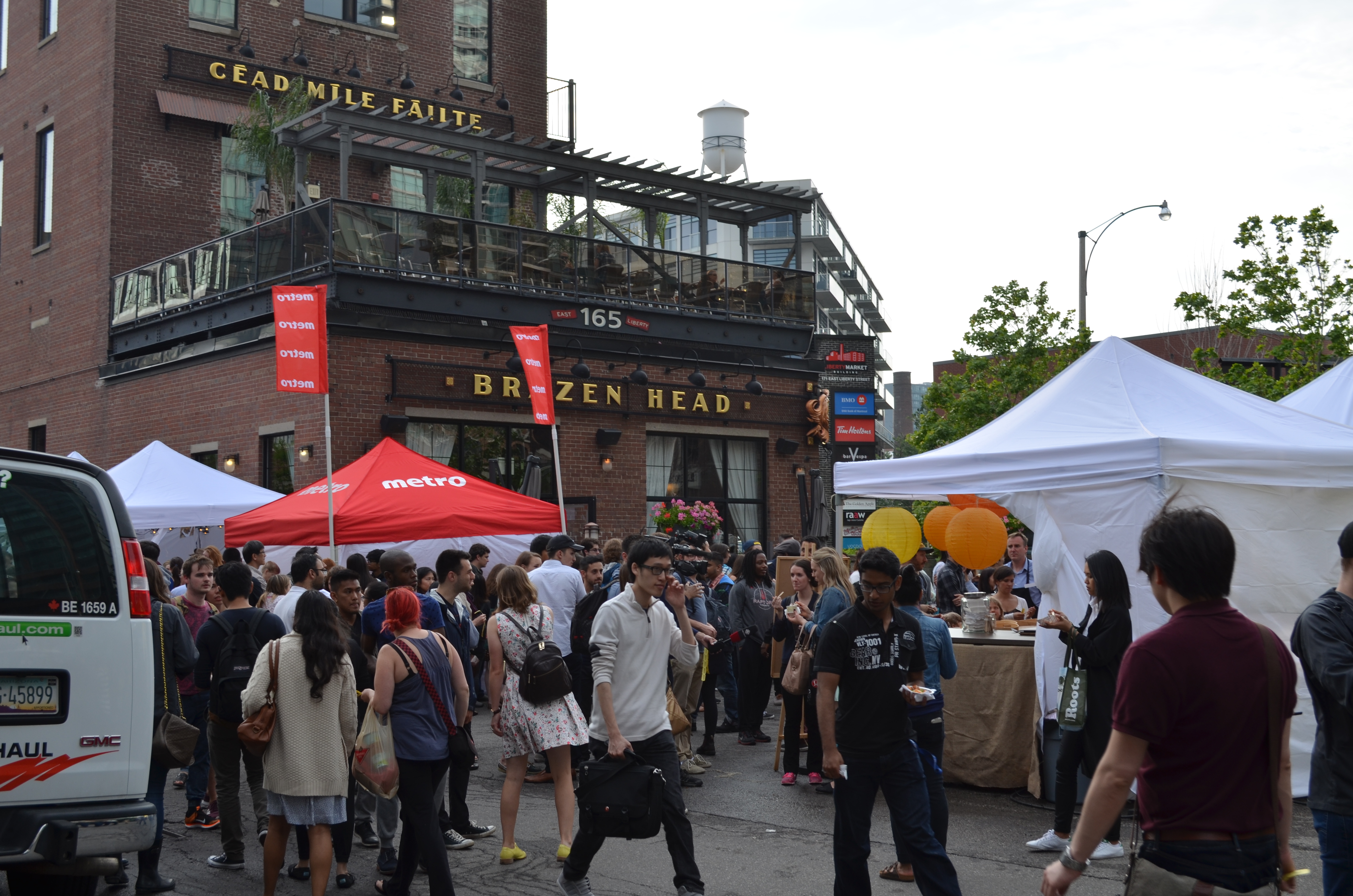 After, I must speak about the wait time. By the time we had bought and finished the Made in Brasil's Mac and Cheese, we had waited at least 15 minutes for the Holy Grill Food Truck's version. The crowds had started to come in full force, and the lines had gotten crazy. We ended up standing in line for about an hour and people were not happy about it at all.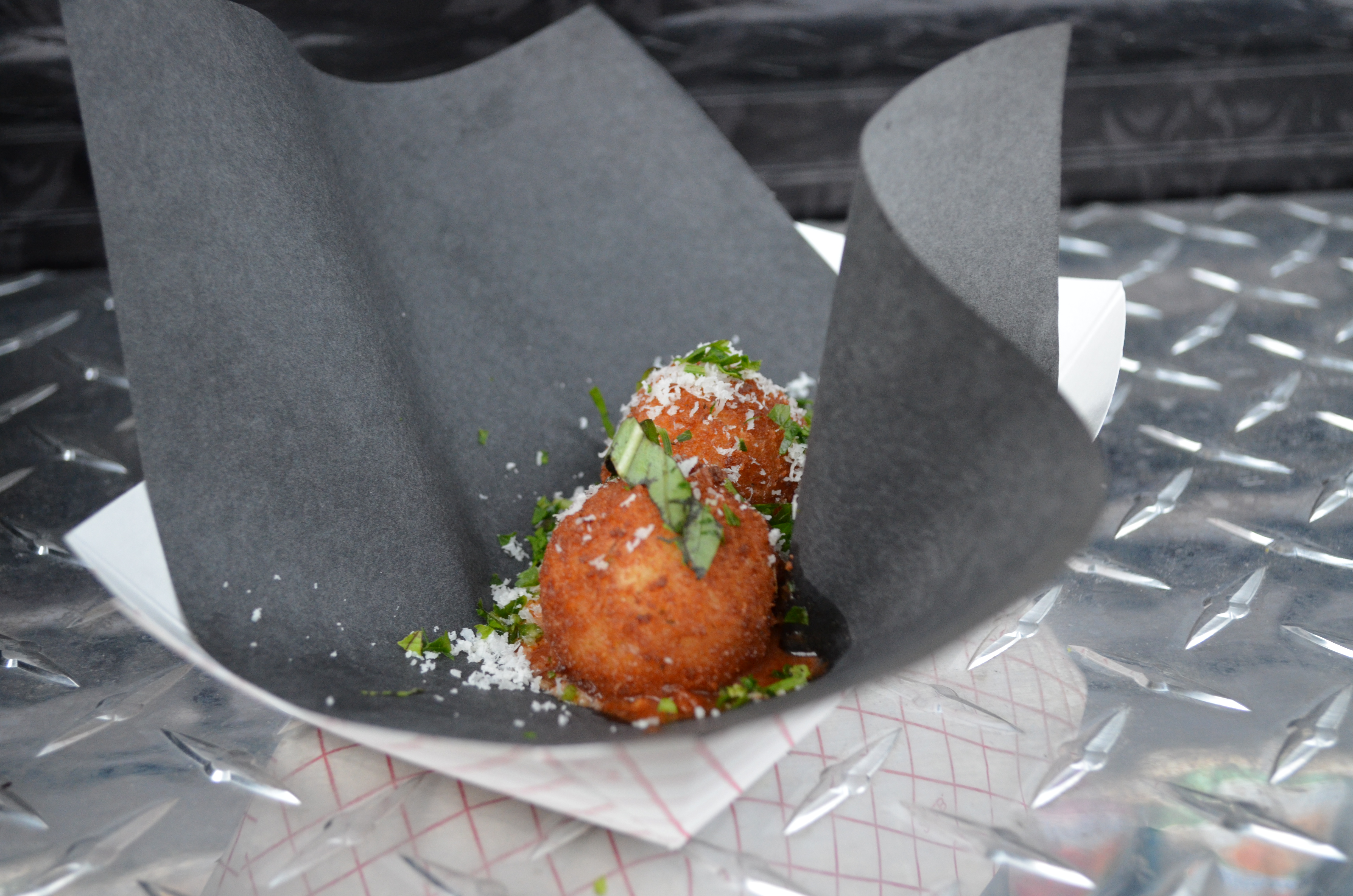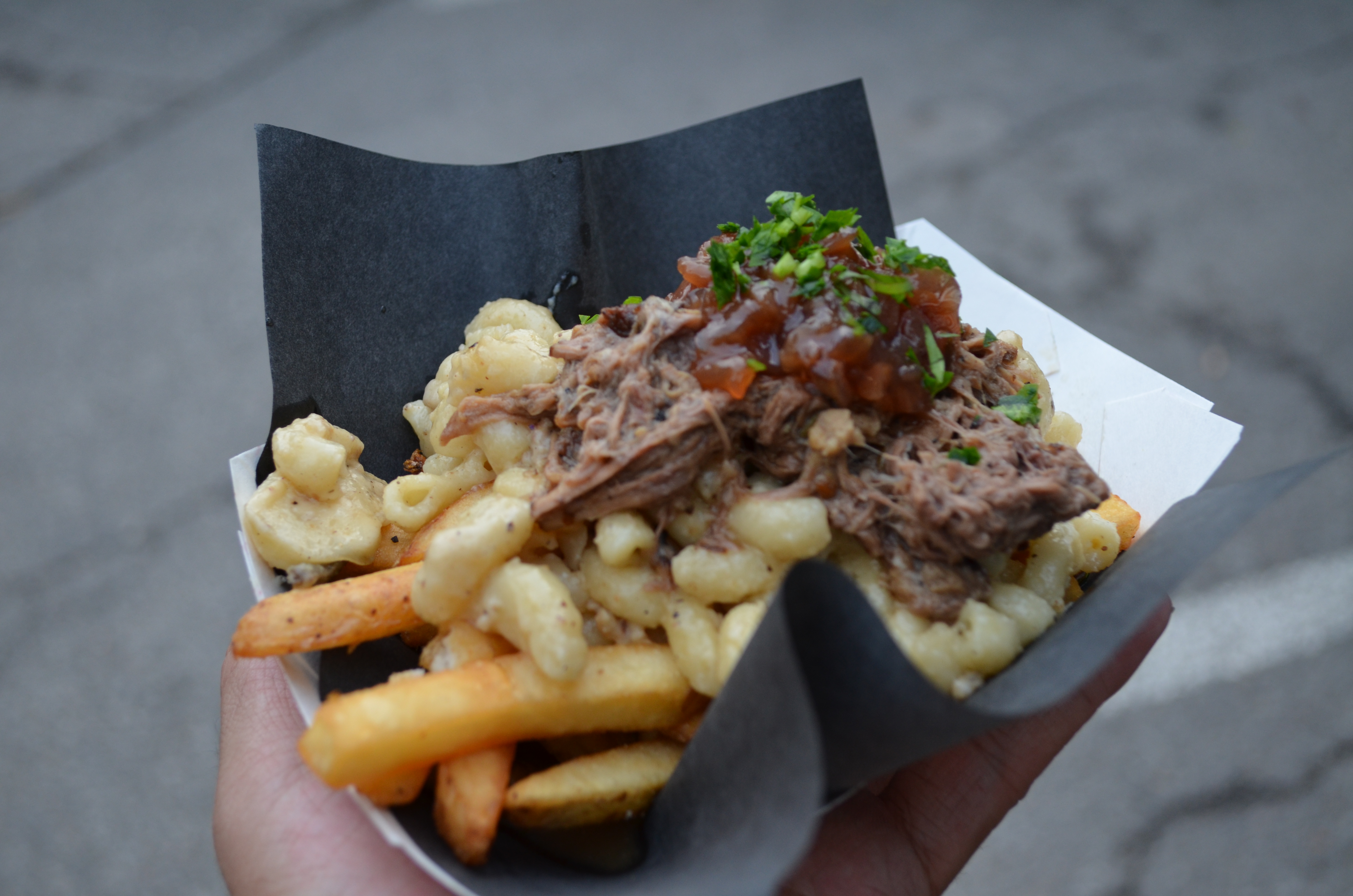 We got a Poutine Mac and Cheese and a Fried Mac and Cheese ball from the Holy Grill Food Truck. My only opinion of both of them is that it wasn't worth the 10 tokens that were necessary for them. There was no cohesion with any of it and was extremely expensive for what we had.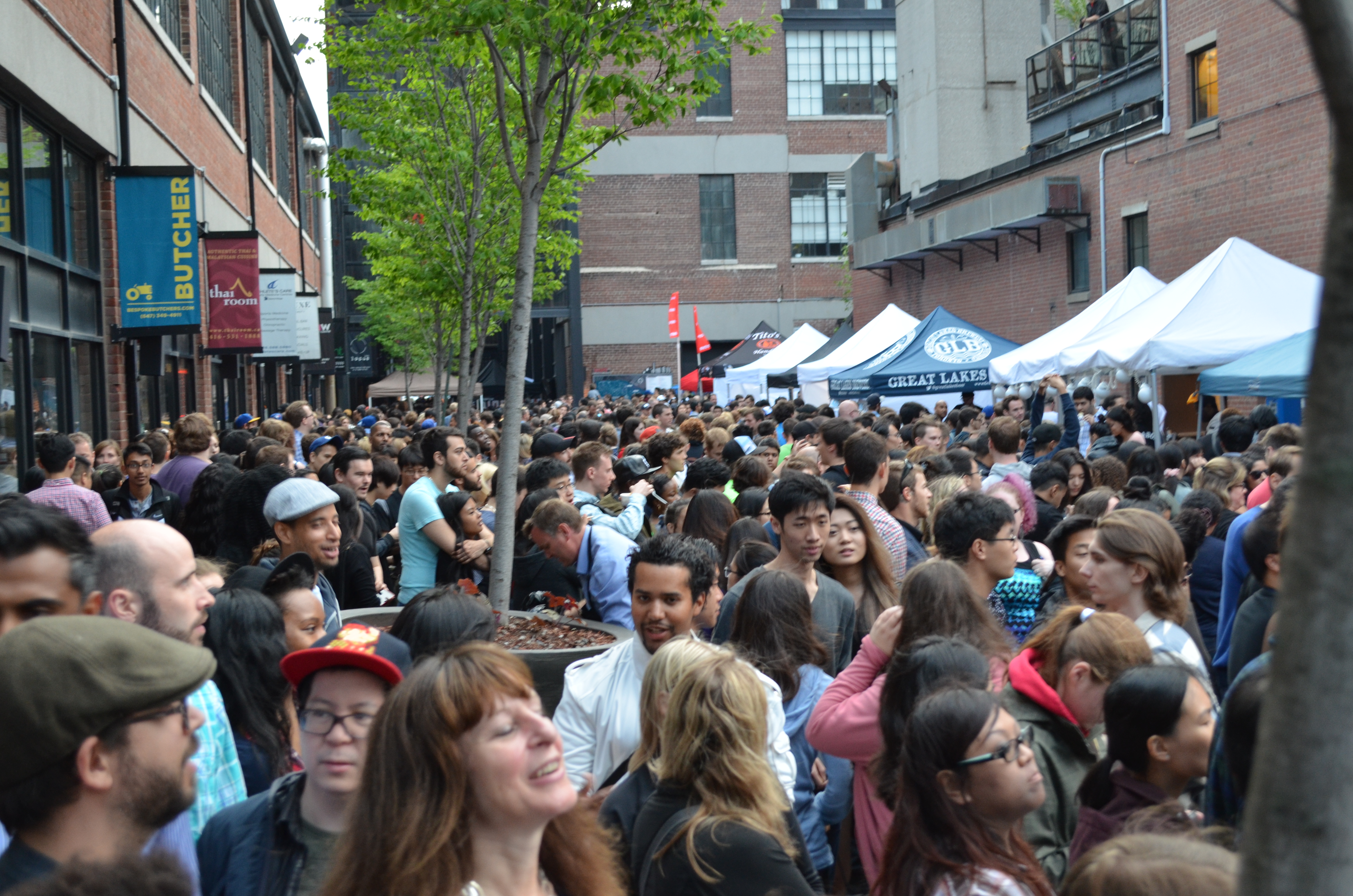 The lines by now had lost all meaning. No one knew which line was for which stall and people were complaining about wait times and having trouble even walking through the festival. My NSSSO and I decided that splitting up might be the best idea for the night if we wanted to try more. We made the executive decision to choose two lines and after that it would've been it. After chatting with some other festival goers, we decided to line up for HBar and Soco.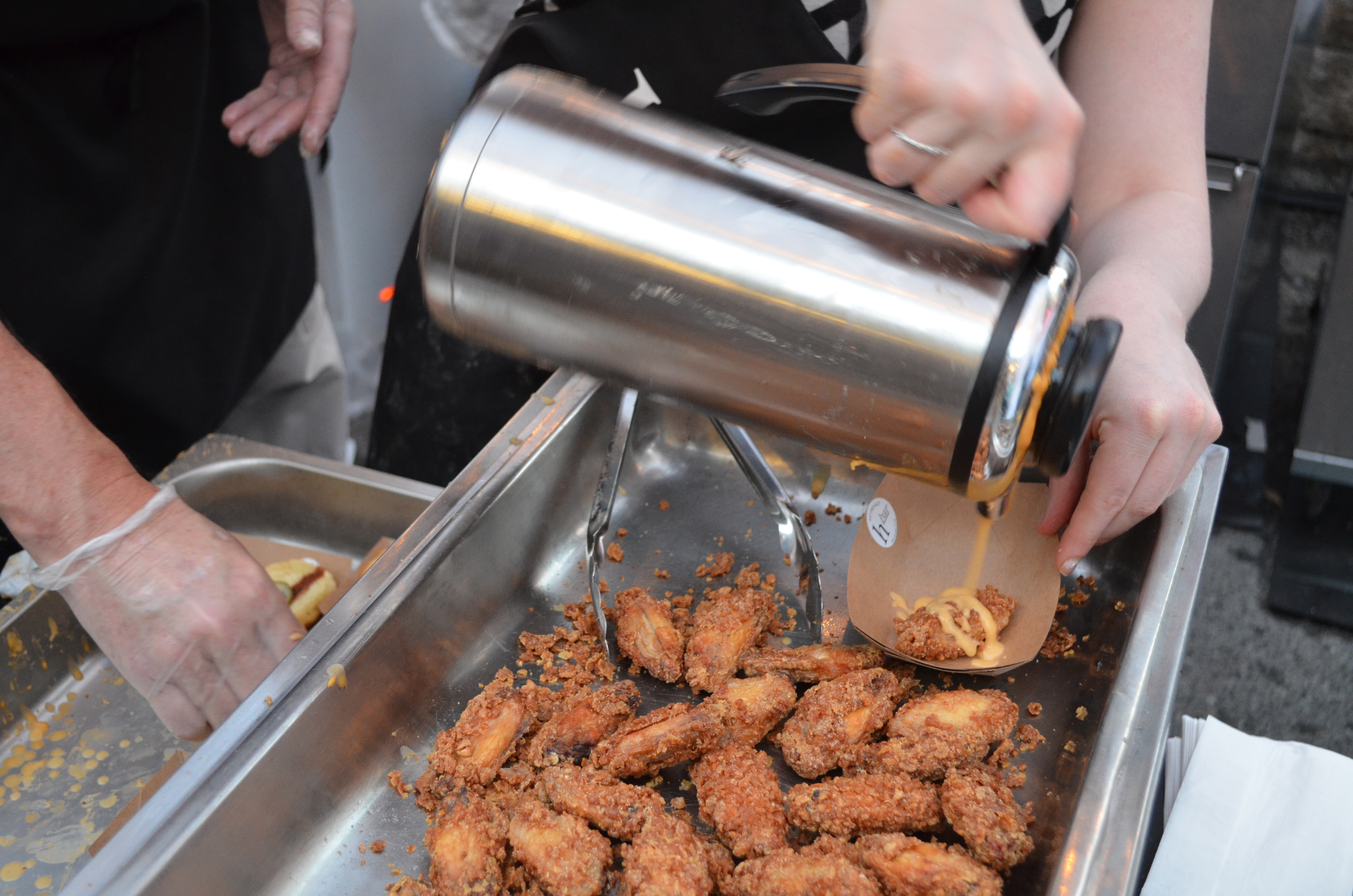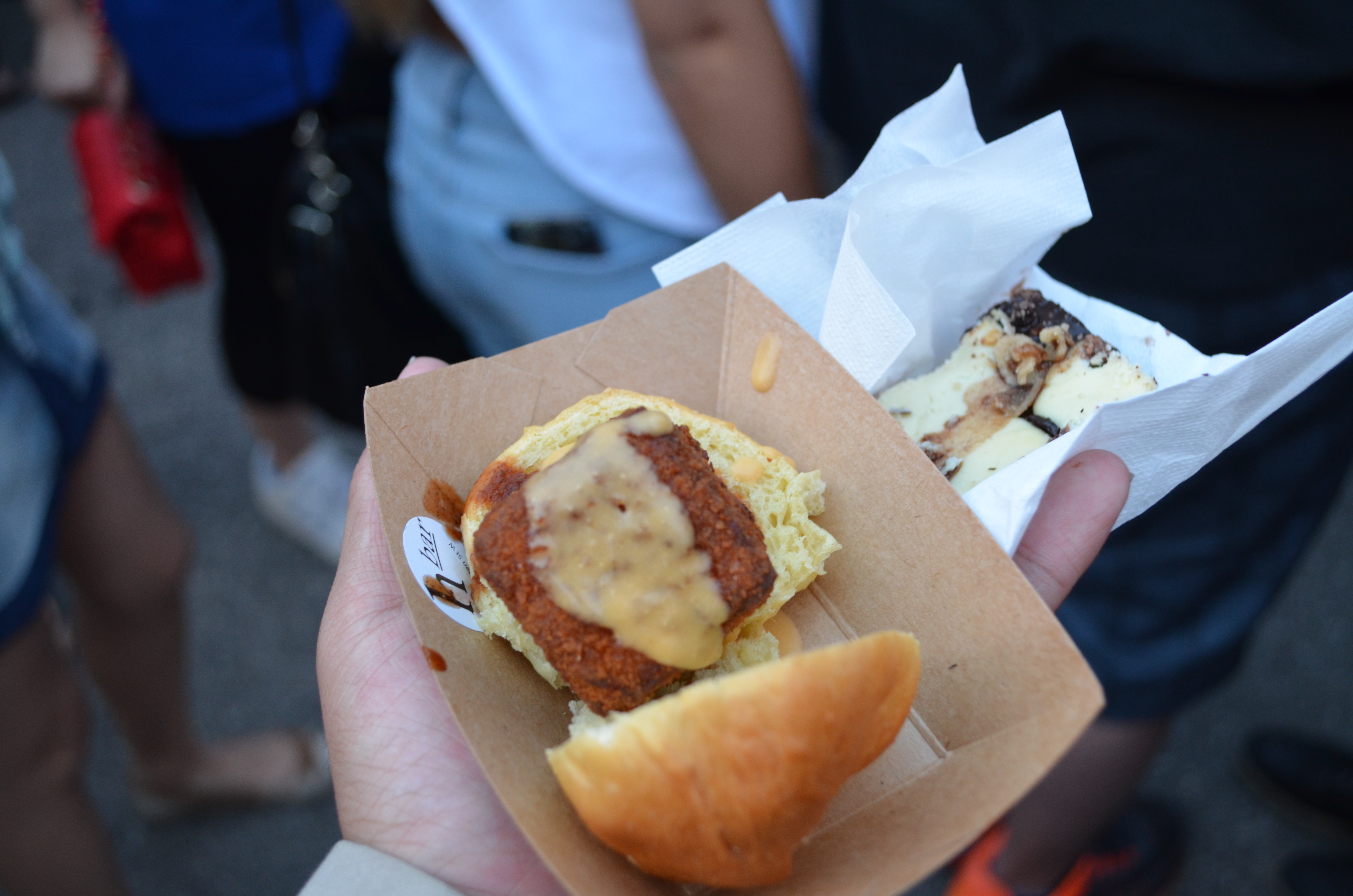 At HBar we got a burger, a chicken wing and a brownie. The burger was sweet and the fried macaroni was done perfectly. I thought that they had fried the chicken wing to perfection and whatever was in the cheese sauce was delicious. The brownie, oh the brownie. It was fantastic, even though I had no idea where the macaroni was. Each item cost 2 tokens and very much worth it.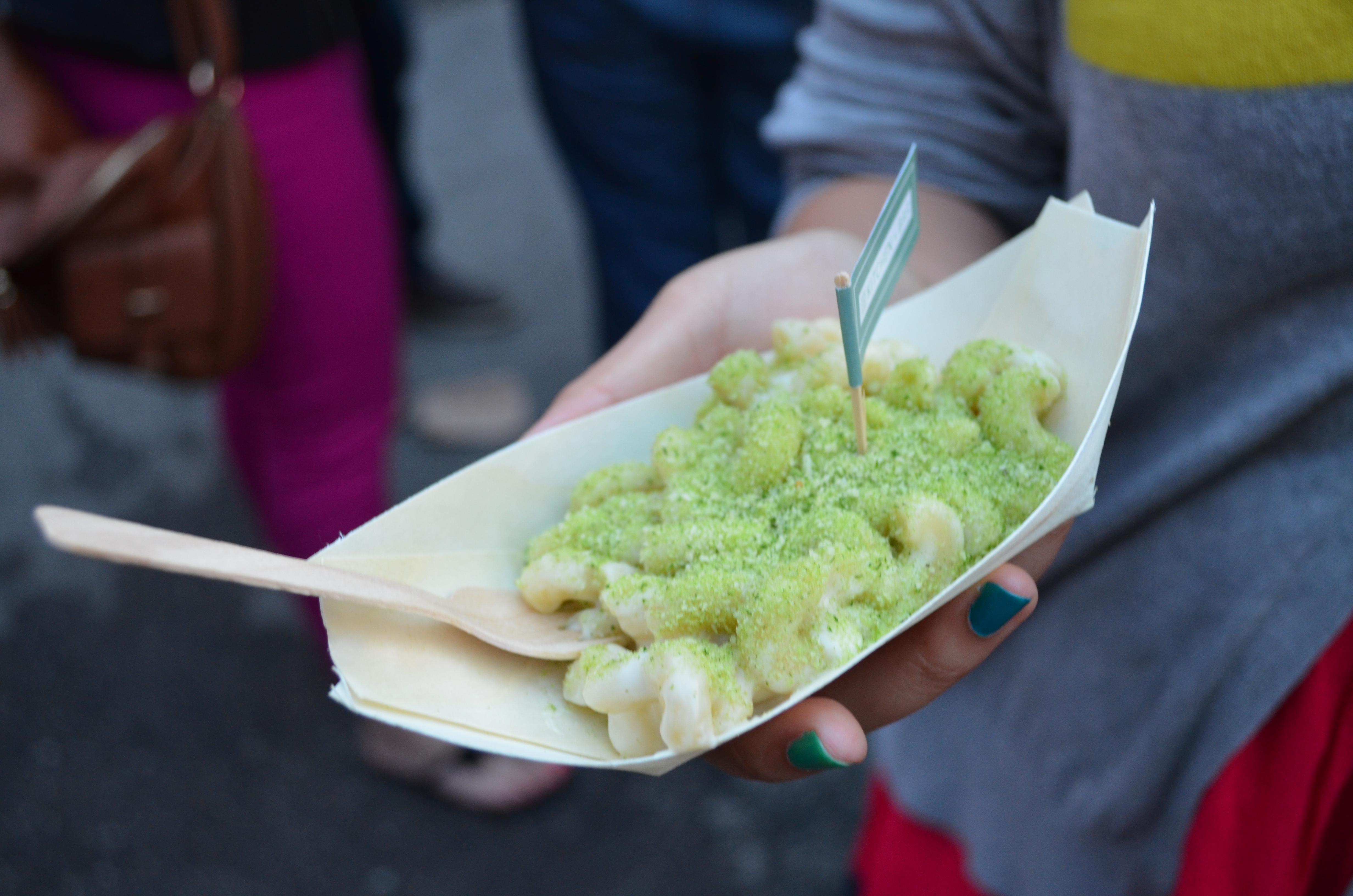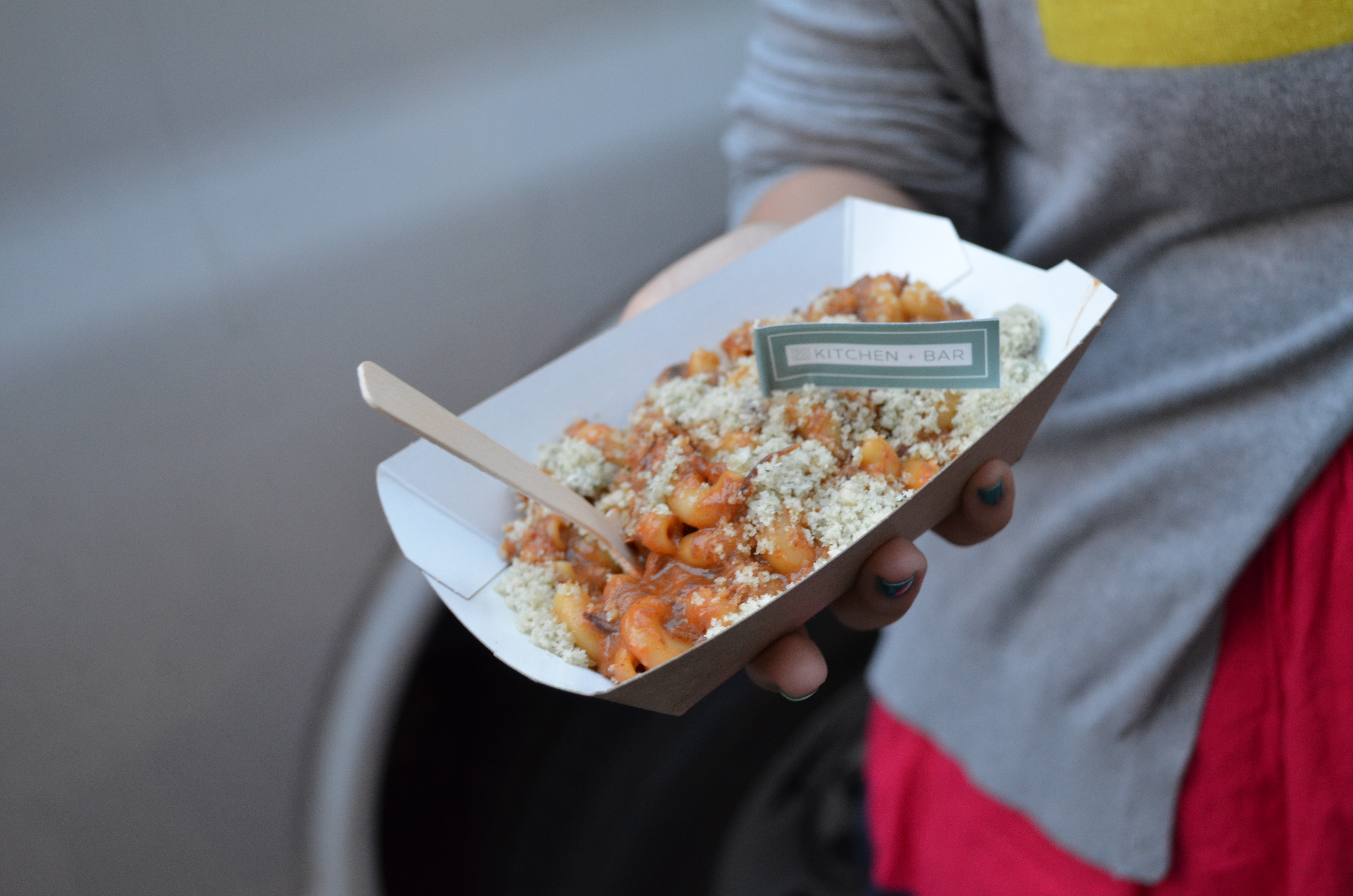 Soco had 2 versions of mac and cheese. One had an herb crust and the other had blue cheese and braised short ribs. Both of them were perfect and I was very unhappy that, in order to get more, I had to wait in line for another half an hour. The herb crust was done absolutely perfect on top of a perfectly creamy and everything I could ever ask for in a macaroni and cheese. The short ribs were perfect as well and I expected the blue cheese crust to be too much, but it complemented everything perfectly and was not overpowering at all. We used 6 tokens for both and I would've gladly paid money for it.
Overall, I enjoyed myself a lot at the fest. Yes it was crowded, yes a lot of stalls ran out of food quite early and yes it could've been better managed. But overall, I would call the festival a success and (if they were to hold it somewhere… larger) I would absolutely go again.